LOVE NOTES FROM THE TSB EXPERIENCE
"Still on a high from The TSB Experience! If you are a basketball player chances are you have great admiration for Lebron James. In the world of event design, Tricia Smith Brown, slam dunks every time! My SHEro's workshop was absolutely amazing and captivating!!! Invest in your craft. Learn from the best and never give up on your dreams! In my eyes, Tricia is THEE best! "
"Tricia, I would like to thank you for giving me confidence and strength to move forward to build my empire.  Before attending The TSB Experience, I had a dream but that dream is now a lifestyle. Your words of wisdom put me in beast mode. I now feel comfortable screaming 'Watch out for me, I'm coming.'  You created something that can't even be put into words. You changed my whole outlook on life and for that I thank you."
"Listen!  You were NOT ready for The TSB Experience…even if you thought you were. You were NOT!!!  Tricia is so inspirational, so down tot earth, super humble and an overall POWERHOUSE! Thank you so much Tricia for the opportunity to witness your testimony and to be around your greatness.  You pierced our souls! It was definitely an honor and an unforgettable experience. I will always remember to tell a story, give an experience, catch my wings on the way down and own it! And for God's sakes, we will cover the table legs with linen!!!"
"Tricia, That was a fabulous event, you are truly one of the best who ever did it.  You are blessed girl and I pray God continue to use you and your gifts and talent to create things never heard of or done before.  Thank you for laying down a platform for African American women and wanting to see other women shine like you, giving the your tools and formula to succeed in life.  The TSB experience is everything I expected and much much much more. I'm ready to start my business and use the information you and your awesome panel shared to keep me motivated and focused.  Please have another TSB experience! Thank you, thank you, thank you!"
"The TSB Experience could not have been a more rewarding experience and I'm so grateful to have had the opportunity to be surrounded by and gain the knowledge of those once in your shoes…an aspiring BAWSE!"
"When you have a DREAM and most think you' re crazy, then you meet Tricia Smith Brown and it's like looking in the Mirror.  I have NEVER met a successful woman who is so down to earth, so willing to share her business formula and help people who want the same as her  (My Respects). I am so thankful and honored to be a part of The TSB Experience (it was truly an experience). I needed a Tricia when I was starting college soooo bad, but you couldn't have come at a more perfect time.  You definitely inspired me and I hope you keep doing the same for others! BTW, I already started using "the formula."
"Tricia, I just want to take a moment to thank you again for giving me the opportunity to be a part of The TSB Experience.  What you gave could never be repaid! Your execution, style and grace is unmatched! My heart is so big for you! I really admire not just what you do but HOW you do it.  It was even more inspirational for me to see how your influence has made an impact on the lives of soooo many other women. I am eternally grateful to have had the opportunity to work for you.  You inspire. Which makes your brand so much bigger than just TSB! It's your legacy! "
"I wasn't expecting anything less than Perfection!! The branding…the sweets…the packaging…the decals…the florals…the jewels you and the panelists sprinkled on the attendees…executed to perfection!! "
"When I grow up, I wanna be like Tricia Smith Brown…(like for real).  Thank you for being so real and authentic. You and your panelist were all so amazing.  I was sitting there like a sponge, absorbing all the gem and bombs that kept dropping. The TSB Experience had me walking the streets of NYC last night feeling renewed, open and ready to take my business to the next level.  Cant thank you enough Tricia!"
Thank you so much for your amazing workshop. It was details on details on details! It was definitely an experience I will never forget!
"Dear Tricia, Thank you!  Thank you SO much for taking the time and seeing that there is a BIGGER purpose for your life to inspire others.  The TSB Experience has set my soul on fire. You and your panel were AMAZING! The candor and the truth has given me the boost that I needed so much at this moment in my life.  I will be in touch whether you like it or not cause the way this LASER FOCUS is set up, I need you to see!!!"
"I am so thankful and grateful to you for the amazing Experience (pun intentional)!  I left the event inspired, empowered and ready to go. Thank you for the gems you dropped, sharing what makes TSB the business it currently is and for being so authentic.  I came in with a bit of a blurred vision and left with a more defined outlook on where I want to go. I thank you so very much for the opportunity. God Bless. "
"Got up this morning with your mindset.  "You don't need sleep'. I definitely needed to hear the "NO sleep "spill.  Thank you for your humbleness! I enjoyed every moment. It was truly worth ALL of my time plus more.  The TSB Experience was AMAZING!"
"Tricia, Thank you so much for allowing me to experience a day in your world!  It was such an honor and truly a pleasure. The ambiance of the room was breathtaking, the attention to detail was astonishing and the décor was just drop dead gorgeous, which is truly a reflection of you, the TSB brand.  Your words of wisdom confirmed most of the things that I already knew and encouraged me more with additional information that I will definitely explore. I was able to walk away feeling reassured! You made me realize that "I Got This."  You are a very humble and confident woman! I just adore you. You are the best and thank you for sharing your success! None of the other event designers/planners can compare to what I experienced with TSB yesterday! FABULOUS! "
"The TSB Experience was a fantastic experience that will definitely change my path.  I pray that you continue growing and flourishing so you can keep inspiring us. It was such a pleasure meeting you and I truly thank you for this awesome opportunity…IT WAS AMAZING!!!  You and your team are fantastic!!!!"
"Thank you Tricia.  You are such an inspiration – as a businesswoman, as a lady, as a mom, as a force.  Because of you, our entire business model is being revamped and reloaded. We thought we were on a roll before, but hunnnnyyyyy just wait!  Thank you. Thank you for your kindness and allowing us to be a part of your workshop. You absolutely have to do another one! No matter what we do, we are forever indebted to your advice and giving heart. Shine on! "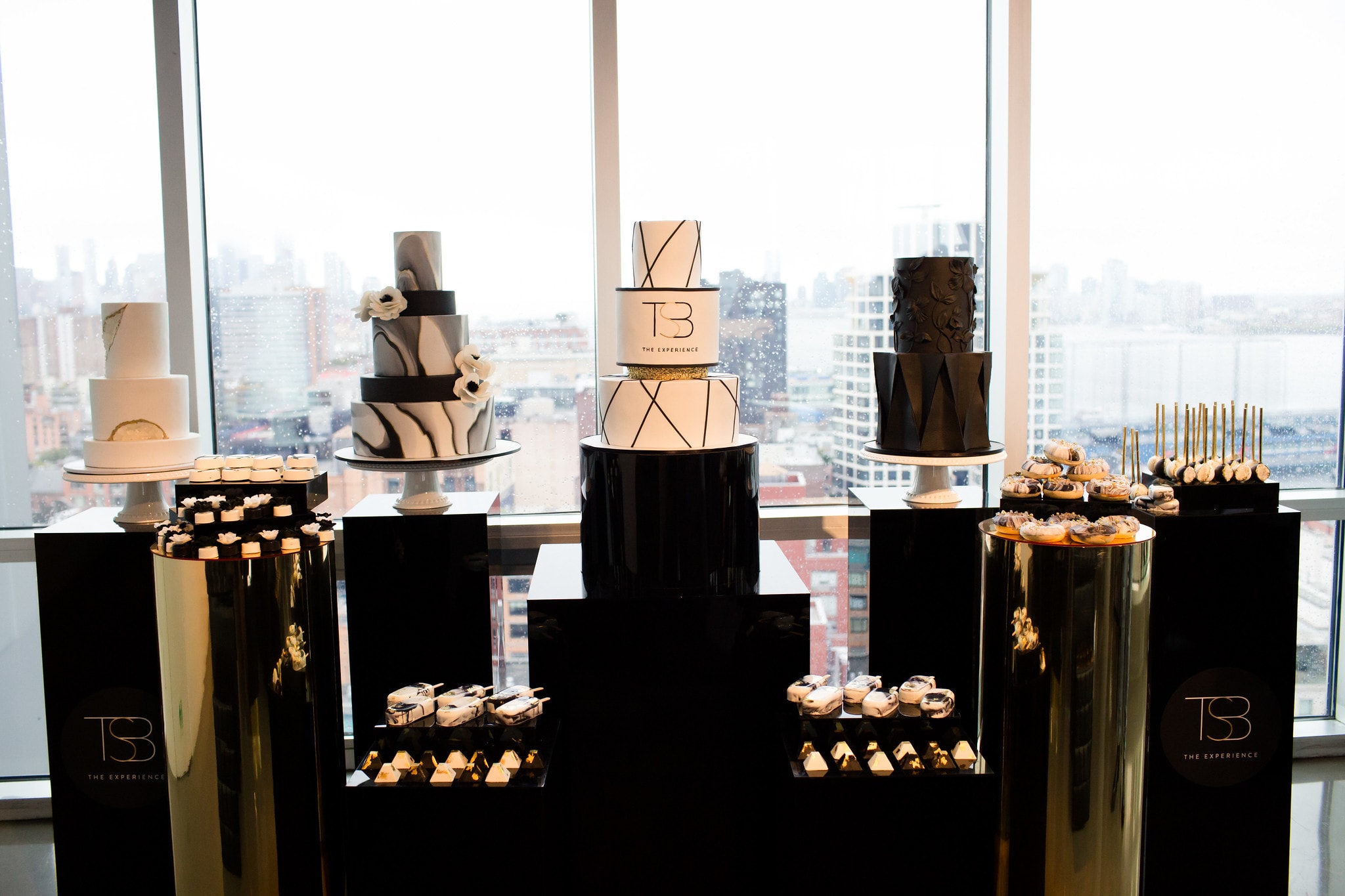 "Still on a high from The TSB Experience! If you are a basketball player chances are you have great admiration for Lebron James. In the world of event design, Tricia Smith Brown, slam dunks every time! My SHEro's workshop was absolutely amazing and captivating!!! Invest in your craft. Learn from the best and never give up on your dreams! In my eyes, Tricia is THEE best! "
"Tricia, I would like to thank you for giving me confidence and strength to move forward to build my empire.  Before attending The TSB Experience, I had a dream but that dream is now a lifestyle. Your words of wisdom put me in beast mode. I now feel comfortable screaming 'Watch out for me, I'm coming.'  You created something that can't even be put into words. You changed my whole outlook on life and for that I thank you."
"Listen!  You were NOT ready for The TSB Experience…even if you thought you were. You were NOT!!!  Tricia is so inspirational, so down tot earth, super humble and an overall POWERHOUSE! Thank you so much Tricia for the opportunity to witness your testimony and to be around your greatness.  You pierced our souls! It was definitely an honor and an unforgettable experience. I will always remember to tell a story, give an experience, catch my wings on the way down and own it! And for God's sakes, we will cover the table legs with linen!!!"
"Tricia, That was a fabulous event, you are truly one of the best who ever did it.  You are blessed girl and I pray God continue to use you and your gifts and talent to create things never heard of or done before.  Thank you for laying down a platform for African American women and wanting to see other women shine like you, giving the your tools and formula to succeed in life.  The TSB experience is everything I expected and much much much more. I'm ready to start my business and use the information you and your awesome panel shared to keep me motivated and focused.  Please have another TSB experience! Thank you, thank you, thank you!"
"The TSB Experience could not have been a more rewarding experience and I'm so grateful to have had the opportunity to be surrounded by and gain the knowledge of those once in your shoes…an aspiring BAWSE!"
"When you have a DREAM and most think you' re crazy, then you meet Tricia Smith Brown and it's like looking in the Mirror.  I have NEVER met a successful woman who is so down to earth, so willing to share her business formula and help people who want the same as her  (My Respects). I am so thankful and honored to be a part of The TSB Experience (it was truly an experience). I needed a Tricia when I was starting college soooo bad, but you couldn't have come at a more perfect time.  You definitely inspired me and I hope you keep doing the same for others! BTW, I already started using "the formula."
"Tricia, I just want to take a moment to thank you again for giving me the opportunity to be a part of The TSB Experience.  What you gave could never be repaid! Your execution, style and grace is unmatched! My heart is so big for you! I really admire not just what you do but HOW you do it.  It was even more inspirational for me to see how your influence has made an impact on the lives of soooo many other women. I am eternally grateful to have had the opportunity to work for you.  You inspire. Which makes your brand so much bigger than just TSB! It's your legacy! "
Love Notes from THE TSB Experience
"I wasn't expecting anything less than Perfection!! The branding…the sweets…the packaging…the decals…the florals…the jewels you and the panelists sprinkled on the attendees…executed to perfection!! "
"When I grow up, I wanna be like Tricia Smith Brown…(like for real).  Thank you for being so real and authentic. You and your panelist were all so amazing.  I was sitting there like a sponge, absorbing all the gem and bombs that kept dropping. The TSB Experience had me walking the streets of NYC last night feeling renewed, open and ready to take my business to the next level.  Cant thank you enough Tricia!"
Thank you so much for your amazing workshop. It was details on details on details! It was definitely an experience I will never forget!
"Dear Tricia, Thank you!  Thank you SO much for taking the time and seeing that there is a BIGGER purpose for your life to inspire others.  The TSB Experience has set my soul on fire. You and your panel were AMAZING! The candor and the truth has given me the boost that I needed so much at this moment in my life.  I will be in touch whether you like it or not cause the way this LASER FOCUS is set up, I need you to see!!!"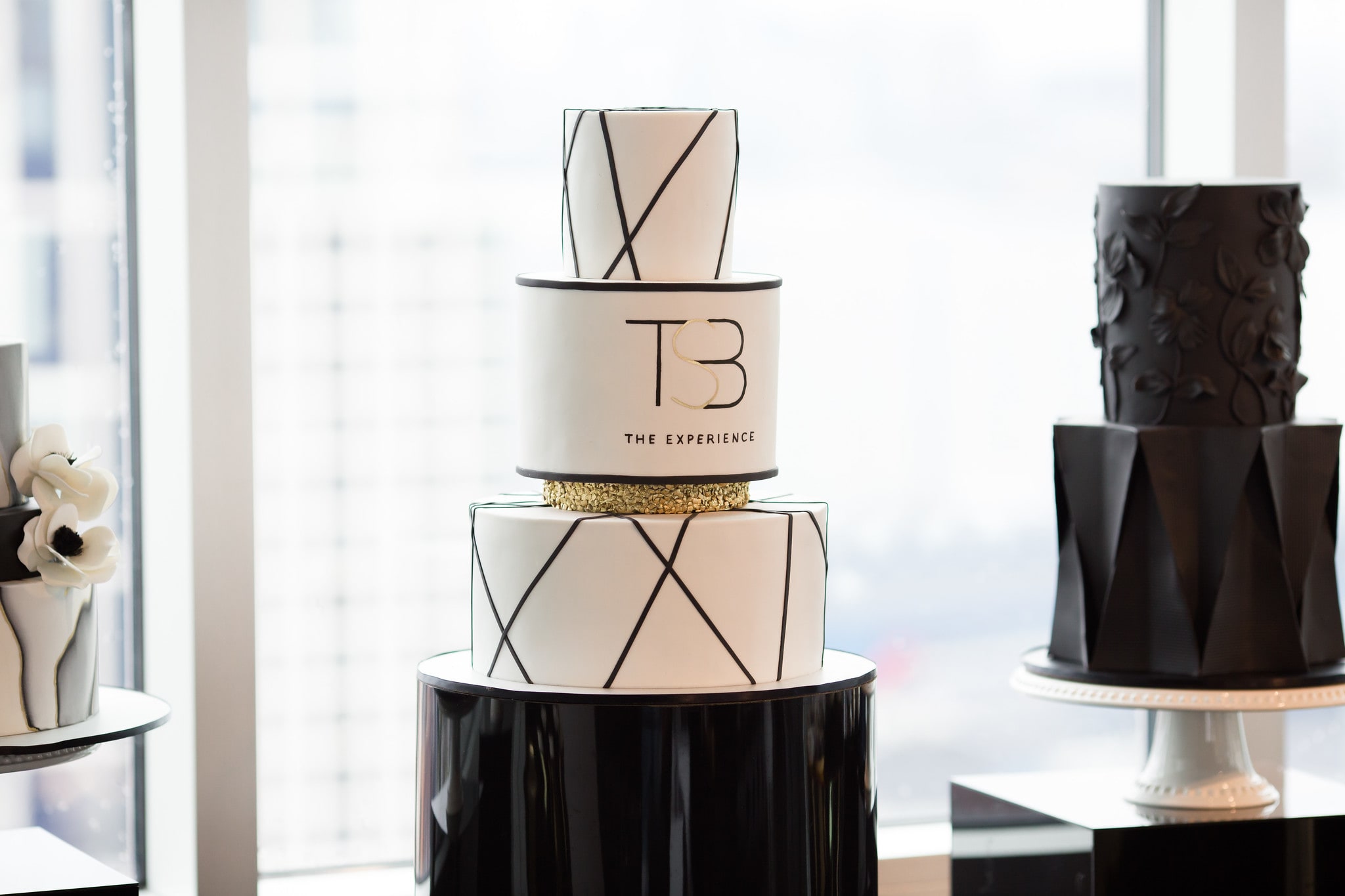 "I am so thankful and grateful to you for the amazing Experience (pun intentional)!  I left the event inspired, empowered and ready to go. Thank you for the gems you dropped, sharing what makes TSB the business it currently is and for being so authentic.  I came in with a bit of a blurred vision and left with a more defined outlook on where I want to go. I thank you so very much for the opportunity. God Bless. "
"Got up this morning with your mindset.  "You don't need sleep'. I definitely needed to hear the "NO sleep "spill.  Thank you for your humbleness! I enjoyed every moment. It was truly worth ALL of my time plus more.  The TSB Experience was AMAZING!"
"Tricia, Thank you so much for allowing me to experience a day in your world!  It was such an honor and truly a pleasure. The ambiance of the room was breathtaking, the attention to detail was astonishing and the décor was just drop dead gorgeous, which is truly a reflection of you, the TSB brand.  Your words of wisdom confirmed most of the things that I already knew and encouraged me more with additional information that I will definitely explore. I was able to walk away feeling reassured! You made me realize that "I Got This."  You are a very humble and confident woman! I just adore you. You are the best and thank you for sharing your success! None of the other event designers/planners can compare to what I experienced with TSB yesterday! FABULOUS! "
"The TSB Experience was a fantastic experience that will definitely change my path.  I pray that you continue growing and flourishing so you can keep inspiring us. It was such a pleasure meeting you and I truly thank you for this awesome opportunity…IT WAS AMAZING!!!  You and your team are fantastic!!!!"
"Thank you Tricia.  You are such an inspiration – as a businesswoman, as a lady, as a mom, as a force.  Because of you, our entire business model is being revamped and reloaded. We thought we were on a roll before, but hunnnnyyyyy just wait!  Thank you. Thank you for your kindness and allowing us to be a part of your workshop. You absolutely have to do another one! No matter what we do, we are forever indebted to your advice and giving heart. Shine on! "