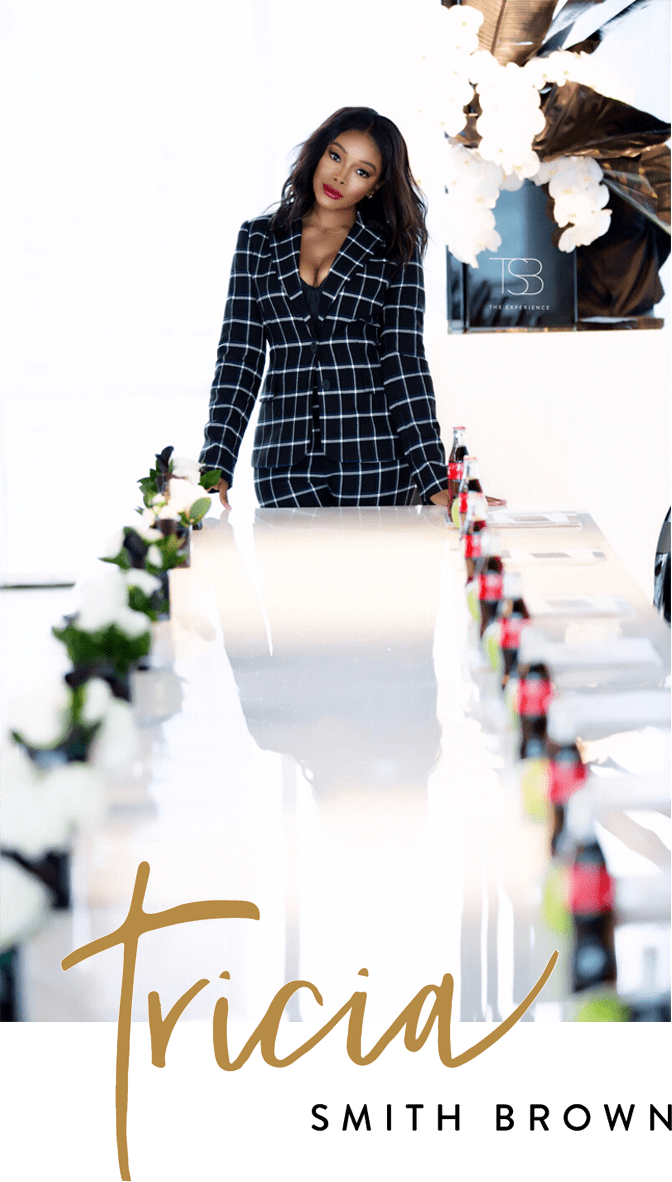 TSB Planning & Design is a full-service event planning, design, and production agency dedicated to creating celebrations that are visually and experientially exceptional. TSBPD specializes in distinctive events, ranging from lavish weddings to over the top kids birthday parties to corporate launches. TSBPD is made up of passionate creatives that understand that every successful event begins with impeccable planning and communication. We go the extra mile to ensure no detail is overlooked. At TSB Planning & Design, our mission is to understand our client's vision, introduce creative and fresh ideas, and turn dreams into reality.
Owner and Creative Director, Tricia Smith Brown, officially launched TSB Planning & Design in 2013 – after spending more than a decade as an in-house event producer for distinguished brands including, Starwood Hotels and Resorts, XM Satellite Radio, Sony Music Group, Vanguarde Media and Lizzie Grubman Public Relations.
With a Bachelors Degree from Howard University and over 10 years of industry experience, Tricia is seasoned having worked with many celebrities and high-profile brands. She's planned events for LVMH, Oprah Winfrey and Friends on XM, The US Open, NBA All-Star, Lebron James, The Rolling Stones, Live Nation, Bloomingdales, acclaimed film director, Spike Lee, FILA, Cirque du Soleil, NASCAR and Jazz at Lincoln Center to name a few.
Tricia Smith Brown has become known for her innate ability to completely transform a raw, common space into an intimate, exclusive, surreal atmosphere. Her signature style exudes originality and combines clean and chic aesthetics with luscious color palettes, blooming florals, and luxurious textures. With materials that are unique and captivating, she continues her inspiration by taking simple elements, re-creating and modernizing them. As a result, TSB Planning & Design is known for its stellar event production, originality, and modern, out of the box approach to event design.