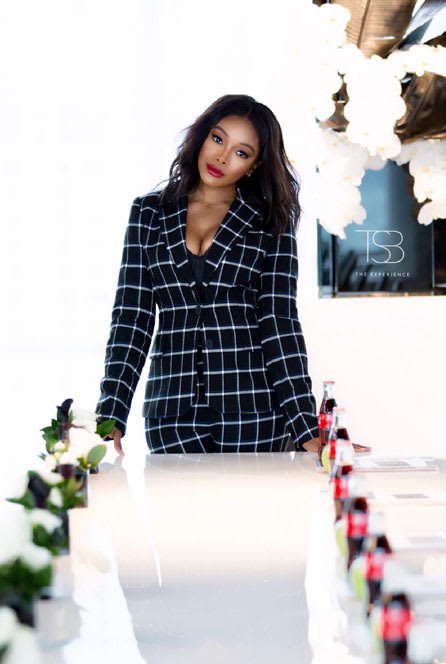 Owner and Creative Director, Tricia Smith Brown, officially launched TSB Planning & Design in 2013 – after spending more than a decade as an in-house event producer for distinguished brands including, Starwood Hotels and Resorts, XM Satellite Radio, Sony Music Group, Vanguarde Media and Lizzie Grubman Public Relations.
With a Bachelors Degree from Howard University and over 10 years of industry experience, Tricia is seasoned having worked with many celebrities and high-profile brands. She's planned events for LVMH, Oprah Winfrey and Friends on XM,
LOVE NOTES FROM THE TSB EXPERIENCE
Still on a high from The TSB Experience!  If you are a basketball player chances are you have great admiration for Lebron James.  In the world of event design, Tricia Smith Brown, slam dunks every time! My SHEro's workshop was absolutely amazing and captivating!!!  Invest in your craft. Learn from the best and never give up on your dreams! In my eyes, Tricia is THEE best!